From left to right: Danielle, Jeremy, Rachael, Jessica, Claire
A Rocha Ontario Summer Staff 2019
Danielle
Maintenance and Restoration
I'm Danielle, and I am in charge of maintaining the grounds the Cedar Haven as well as helping with A Rocha's restoration projects. Water is my favourite part of nature, and the idea of conserving and restoring water is very exciting to me! A Rocha's values align with mine, and working here combines stewarding creation and teaching others why it is important. I obtained my Bachelor's degree in Environmental Science from Redeemer University College. I enjoy that my position allows me to be outside and working with nature. 
Claire
OperationWild Program Assistant
My name is Claire, and I am one of the program assistants for Operation Wild. I help to plan and implement meaningful experiences for adults living with disabilities to connect with nature. I am passionate about music and love to sing! I am excited to work at A Rocha because I enjoy working with people and being outdoors and A Rocha provides the opportunity to do both. I am studying Therapeutic Recreation at the University of Waterloo.
Rachael
Programs Assistant
Hi, My name is Rachael and I am the Programs Assistant. I support the administration and planning of our environmental programs and conservation science work. I am passionate about art, animals and travel. I completed my undergrad in Marketing and International Development. I'm excited to work at A Rocha because it's an organization that is doing a lot of things that get me excited.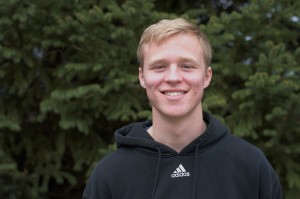 Jeremy
OperationWild Program Assistant
I'm Jeremy, and I am an Operation Wild Assistant. My role is to plan and implement environmental education sessions for adults with disabilities. I guess you could say I'm in the business of facilitating wonder- wonder at the incredible world God has made in a way that brings healing in community. I am excited to have the opportunity to slow down and take a look at the diversity of life that surrounds us! I recently graduated with an Honours B.Sc in Environmental Science from Redeemer University College. 
Jessica
Communications Assistant
Hi, I'm Jessica and I am the Communications Assistant. I am responsible for taking photos and videos and running the communications and social media of A Rocha Ontario. I love travelling and exploring new places! I recently graduated from Redeemer University College with a double major in International Studies and Media Communications. I am excited to work for A Rocha because I love being outdoors and am passionate about creation care.