An overview of A Rocha in Northern BC and the building of the fish hatchery (2017)
A Rocha Northern BC
A Rocha's work in Northern BC supports a community of environmental stewards who live in this beautiful area. With vast, rich ecosystems and few people, environmental degradation can happen without anyone knowing. That's why A Rocha is planted here: to encourage, connect & champion grassroots creation care.
Buck Creek Hatchery & Nature Centre
The Buck Creek Hatchery & Nature Centre in Houston, BC is now open to the public.
Fall/Winter Hours: Open to visitors on Thursdays, 12pm to 5pm, or by appointment.
Christmas: CLOSED December 19 to January 2
Come and explore! We are located at 3125 Highway 16, Houston, BC.
Whether you're interested in helping with raising salmon at the centre or learning more about environmental education, we'd love to connect with you. Please contact the centre for more information by clicking link below or calling 778-642-3897.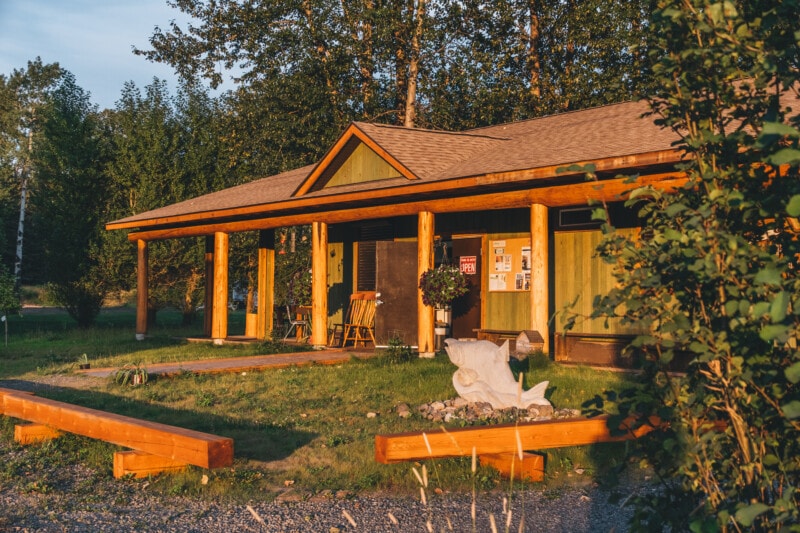 Caring for creation in Northern BC
The latest news on our projects
Creation Cares: Thoughts to Ponder God through creation provides for us every day By Cindy Verbeek, Northern BC Coordinator November 21, 2022 "Then the King will say to those on [...]
Let's Talk Salmon: A reflection on the SEHAB meeting in Nanaimo (Nov 6-8 2022) By Marjorie Lieuwen, Northern BC Conservation Science Coordinator Nov 17, 2022 Kiwis, salmon, nanaimo bars…is this article going to [...]
Northern BC Summer Research Update Finding life beneath the surface: salamanders and salmon By Marjorie Lieuwen, Northern BC Conservation Science Coordinator August 18, 2022 Our conservation science team had two staff members this [...]
Upcoming Events in Northern BC