You're concerned about the climate change crisis and want to do something.  But besides changes to your personal lifestyle or raising awareness within one's church community, what else can you do?  In the coming months, there are a number of ways to join with people around the world that are committed to climate action and want to make a real difference.
What will you try first?
A Rocha Talks: Responding to the Groaning of Creation in a Changing Climate
Tune in to the next A Rocha Talk (June 30, 5:00 PM Pacific, 8:00 PM Eastern) to learn from people that are leading the charge on Christian climate activism.  We will hear from:
Lowell Bliss

, a missionary with more than 15 years of experience in mobilizing Christians in climate action, a co-founding director of both the

Christian Climate Observers Program

(CCOP) and the

Climate Intercessors

initiative.

Peter Fargo

, a national park manager turned climate advocate, and now the co-founder of

Climate Vigil

.

Ellie Auton-Strolz

, a former intern at A Rocha's Brooksdale Environmental Centre, currently studying at UBC. She participated at the UN Climate Change Conference (COP26) in Glasgow UK last November through CCOP.
Their inspiring stories will include excellent opportunities for anyone to get involved (see below for more details). Register here to join this timely conversation. 
Christian Climate Observers Program (CCOP)
For the second year in a row, A Rocha Canada will be an organizing partner of the Christian Climate Observers Program (CCOP).  This year the UN Climate Change Conference (COP27) is meeting in Sharm el-Sheik, Egypt, November 6-19.
CCOP is an immersive training program, equipping the next generation of climate advocates from a Christian and missional perspective.  CCOP participants from around the world will have official access to the COP27 conference venue where they attend meetings, briefings, workshops, and any events open to those with registered observer status.
The registration for CCOP 2022 has already begun, and applications are accepted until July 25. Why not check out the application form and all the details?  Maybe you, or someone you know, could go to Egypt this fall.
Climate Intercessors
On the second Tuesday of each month throughout 2022, dozens of praying warriors from around the world are gathering together online with Climate Intercessors.  They assemble to pray for the climate crisis, the people and places suffering due to climate disruption, and for the will to implement desperately needed changes.  How about joining us next month? Subscribing to the monthly newsletters is simple and includes inspiring reflection pieces as well as all the meeting details.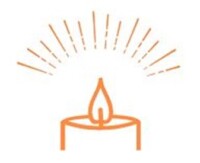 Climate Vigil
On June 3, the Climate Vigil initiative officially launched their latest project, Climate Vigil Songs.  Created by the Porter's Gate Worship Project in partnership with Climate Vigil, this album is a collection of 14 diverse songs featuring many renowned and talented artists.  When paired with a detailed user guide, the album serves as a key tool for Christians to join others from around the world this September in hosting local Climate Vigil prayer services. Will you sign up to host a Vigil in your community?
Featured photo: Callum Shaw (via Unsplash)
Register here
Sign up for the A Rocha Talk
Join us for the free online A Rocha Talk on "Responding to the Groaning of Creation in a Changing Climate" on June 30, 5:00 PM Pacific, 8:00 PM Eastern.
Register here