By Marnie Klassen, A Rocha Manitoba Communications Assistant
As I'm writing this, I sit on the front step of my rental house in downtown Winnipeg, the late afternoon sun streaming across the park on the other side of the street, leaves fluttering to the ground (they'll all reside there soon), and a lingering scent of wildfire smoke gently permeating the air.
In this season of my life, I move often. This is common for young adults: we move out of our parents' houses into college dorm, out of dorm into rental houses, out of that  first house into an apartment, and so on. This is my third residence since the beginning of the pandemic, yet I am learning to feel settled here. This year's Season of Creation focused on earth as home – oikos, in Greek – a place of hospitality, home economy, and interconnectedness. In the household of God, we belong to each other, and we belong to each other somewhere. Where I'm living now is within spitting distance of my church, several of my coworkers, my sister, and many of my friends. Truly, this is the interconnectedness of oikos.
If oikos is truly a home for all, then simply listing the people I already love gives a limited sense of the belonging of both place and people. If I really belong to and with these people, then that belonging must include the things and people I don't know, don't like, or have not yet encountered. For one, I know that in my neighbourhood there are a lot of Indigenous people. Canada has just marked our first National Day for Truth and Reconciliation – it's a very important step towards building healthy relationships, but it can also be confusing and unsettling for settler people. How do we participate in reconciliation? Based on our Instagram feeds or the announcements on TV it can seem that the only way towards reconciliation is to buy an orange t-shirt and join a march. But I don't think that's the case. A Rocha collects people who want to learn to love their places more wholeheartedly. In order to take that work seriously, I have a lot to learn from my Indigenous neighbours. In fact, I am coming to believe that taking the work of loving the good land seriously goes hand in hand with listening to Indigenous voices. We all have different capacities and gifts at different times that we can lend to the work of reconciliation – right now, for me, it looks like this.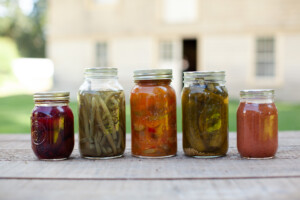 It looks like sitting on the front step in the morning and learning the movement of the sun over the park.
It looks like listening more generously when Indigenous voices are speaking.
It looks like digging my hands into the soil for the last of fall harvest and putting it away in jars for winter, thanking Creator and bugs and dirt for the gifts.
I know this is not perfect. It is not perfect creation care, or environmentalism, or reconciliatory work. But we are not called to be perfect – we are called only to love. So let us go love – let us go love in the ways we know how, and let us listen for new ways to love, ways to love more wholly, to love with our feet planted on the good ground, and to love with our hearts always open to each other. 
To learn more about A Rocha's commitment to truth and reconciliation, see our recent statement about The Land We're On.