By Courtney Kuhl – 2019 Day Camp Coordinator
What words do we use to describe God? Some people say Father, others say Lord. God has been called Comforter, Teacher, Creator, and Friend. But at day camp this summer, we talked about God as Artist. 
When asked the question, "Do any of you know of any artists?" our groups of day campers had plenty of excellent answers. Some noted Picasso, Da Vinci, Kahlo, and of course, themselves, as the greatest artists they knew. We spoke in awe of the beautiful paintings, drawings, and sculptures that these creative masters had produced. But yet, one artist had completed works even more impressive. An artist who designed the entire cosmos. A creator who brought life into existence. God. 
God creates the light and the dark. Separates the land from the sea. God plants the seeds and paints stars in the sky. God created the animals and the people from dust. God creates the most incredible artwork. And it is good. Maybe even better than good.
As we discuss the creation story, it's clear that my campers know that the earth is beautiful and created by God. But the story cannot end with "and God saw that it was good." So, each camper is handed a small square of coloured paper. We fold 4 precise folds and in an instant what was once a simple square is now an origami puppy. The campers certainly saw that their creations were good as they could not resist the "ooh's" and "aah's" that followed while they hugged their artwork close. They loved them. They were proud of them. They started to understand what it felt like to create something wonderful.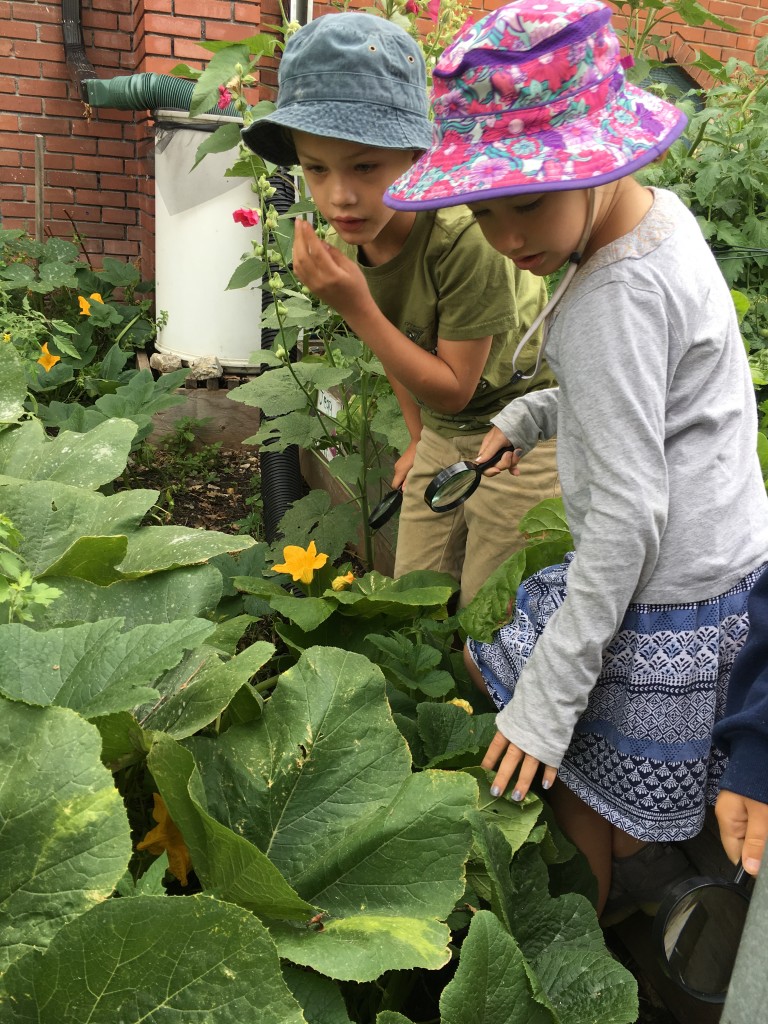 "Now pass your puppy to the person sitting next to you." 
This request was met with many important questions. "Will I get my puppy back?" "Do I really have to?" "Will it stay the same?" After a moment of reluctance, every camper held a newpuppy created with just as much care and love as their own. As I held my 6-year-old camper's art in my hands I asked the group a few important questions of my own.
"Who created this puppy?"
"How would they feel if I ripped it in half? Or if I forgot about it and lost it?"
"Do you want your puppies to come back to you safely?"
I thanked my camper for letting me use his puppy for a short time. I told him that I cared about him and I knew that this paper puppy was important to him. Because of this, I promised to take excellent care of his creation. But, I knew that this little dog did not ultimately belong to me. And so the rest of my campers and I all passed our puppies back to their original creator, unharmed and especially well taken care of. 
Do we think of the earth as a paper puppy? Do we remember who created it? Do we remember that ultimately it doesn't belong to us, grateful as we are that we can live and grow on it? These day campers certainly do. 
This summer A Rocha Manitoba held three week-long day camps around Winnipeg focussed on caring for and falling in love with the creation around us. Whether we were investigating the process of pollination, hiking through the Assiniboine Forest, discovering what critters live in our creeks, or just being still and reflecting, all of our day campers had a great time in nature appreciating the artwork all around us.
You are invited to partner with us in providing joyful environmental education opportunities for kids. Donate Today!