5 Creation Care books to read
Here's what some folks at A Rocha Ontario are reading. This winter, cozy up with a good book on creation care! Here's a few to get you started:
To Bless the Space Between Us: A Book of Blessings by John O'Donohue
"I received this book for Christmas and I've been loving slowly making my way through it. This book is full of blessings to mark both the big events and transitions in our lives, as well as the everyday. I've found it to already be a great source for prayers, encouragements and passages of comfort to offer to a friend.
'The blessings here attempt to offer a brief geography of the new experience and some pathways of presence through it.' John O'Donohue" 
 – Allison Geleynse, Operation Wild Program Coordinator
Braiding Sweetgrass: Indigenous Wisdom, Scientific Knowledge, and the Teachings of Plants by Robin Wall Kimmerer
"As an indigenous botanist, Robin Wall Kimmerer occupies the space between Western science and indigenous wisdom. Through her beautifully written book, Braiding Sweetgrass, she takes on the task of gently weaving together these seemingly opposing ways of perceiving the world.
Kimmerer writes, '
[t]here was a time when I teetered precariously with an awkward foot in each of two worlds—the scientific and the indigenous…It is this dance of cross-pollination that can produce a new species of knowledge, a new way of being in the world. After all, there aren't two worlds, there is just this one good green earth.'" 
 Ben McCullough, Cedar Haven Manager
The Death and Life of the Great Lakes by Dan Egan
"By living so close to the Great Lakes, playing in them during the summers and by constantly being nourished by their waters, I was inspired to learn more about the lakes that surrounds us. When I picked up Dan Egan's book on the Great Lakes I was fascinated with his historic storytelling which breathes life back into these lakes for me. This book is full of history, plagues and mysteries revealed.
It is a call to care for our life-giving bodies of water which holds so much of our worlds fresh water supply in an increasingly parched world." – Amila Dreise, Interim Ontario Director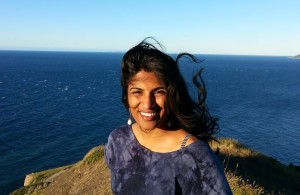 Tim is reading … Buffalo Shout, Salmon Cry: Conversations on Creation, Land Justice, and Life Together 
"This book is a collection of essays, poems, and dialogues on what it means to live well on this land (North America/Turtle Island) amidst the violence of colonialism. It features settler and indigenous thinkers in dialogue about how we might "unsettle" our theology, grapple with scripture and story, and ask tough questions of our faith and its implications for caring for human and non-human communities. It is a very courageous book – in a very tumultuous time – asking us to consider what true reconciliation with land and people actually looks like."
– Tim Martin,
Volunteer & Operation Wild Program Educator 
Planted: A Story of Creation, Calling, and Community by Leah Kostamo
Recently at one of our team meetings we read this piece by Leah Kostamo regarding what gives us hope in creation care work, "… the incarnation shows God's commitment to creation – the Creator becomes the created in the ultimate act of solidarity… Christianity suddenly was no longer an unattractive code of ethics but a divine adventure of reckless love."
"Planted is not a how to book but a how so book in which the reader is invited to travel with Leah Kostamo on the wild ride of salmon saving, stranger welcoming, and God worshiping as she and her husband help establish the first Christian environmental center in Canada."
Would you like to read more about this wonderful tale? We have some copies available for purchase at the office – ontario@arocha.ca. If you aren't in the Ontario area, purchase it here.