1996
Peter and Miranda Harris sow the seeds of A Rocha through a Regent College class.
1997-2000
Christians equipped to think holistically about creation care as A Rocha Canada board forms. 
2001
Conservation work begins on Bertrand Creek in North Vancouver, first full-time staff team conduct the first species monitoring of salmon stream (Bertrand Creek, North Vancouver).
2002
Children inspired by the wonder of creation at "Explore Outdoors" day camp in the Downtown Eastside of Vancouver.
2003
First Christian environmental centre is established in Canada. Dubbed, the "A Rocha Field Study Centre," conservation work focuses on the Little Campbell River (Tatalu) Watershed.
2004
Community Shared Agriculture project launches with 10 shareholders on a half-acre of land. Sixty people fed each week.
2005
A Rocha takes root in Manitoba with the Pembina Valley Interpretive Centre. Raptor count helps the area become an internationally recognized "Important Bird Area".
2006
Staff team grows to nearly 20. 
2008
The seeds of A Rocha are planted in the Greater Toronto Area with work focused on habitat restoration in the rolling hills of the Oak Ridges Moraine. (Photo: "Oak Ridges Moraine - 365 25-9-2011" by Suzanne Shroeter, is licensed under CC BY-SA 2.0 via https://flic.kr/p/ariJLR)
2009
"Just Growing" program links faith and food security in Winnipeg.
2010
The Arnold and Elizabeth Neufeld family begins donation process of the majestic Brooksdale Heritage site to A Rocha. Good Seed Sunday launched.
2011
A Rocha joins the conservation major leagues with the discovery of an endangered Salish Sucker population in the Little Campbell (Tatalu) Watershed. The Brooksdale team monitors and works to preserve ten "species at risk" and their habitat in the Tatalu watershed.
2012
A Rocha community gathers around education and conservation opportunities in Hamilton, Ontario.
2013
Leah Kostamo's book "Planted" is published, recounting the early years of A Rocha Canada.
2014
A Rocha begins formal partnership with Cedar Haven farm, near Hamilton, ON, at Headwaters of Bronte Creek.
2015
Over 2000 kids per year enjoy creation day camps and field trips.
2016
A Rocha takes ownership of the Brooksdale property in BC and continues to welcome thousands of visitors, guests and program participants annually.
2017
A Rocha Manitoba refocuses priorities in Winnipeg and develops plans for the Boreal Ecology Centre in East Braintree, Manitoba
2018
National leadership transition. A Rocha honours the contribution of Co-Founder Markku Kostamo.
2019
First cohort of Interns move into newly acquired Hazelmere house, expanding Brooksdale to 27 acres. Staff team hits over 50 people in the summers.
2020
Despite COVID-19 lockdowns, A Rocha continues to provide programming to those with barriers to food security and enjoyment of creation (newcomers, people with disabilities, seniors) through Farm to Families in BC and Operation Wild in Ontario. Brooksdale's CSA gardens feed approximately 600 people/week.
2021
Grand Opening of Houston Nature Centre in Northern, BC. Celebration of A Rocha Canada's 20th Anniversary!
We want to hear from you!
What's your favourite A Rocha memory? Share your story below to help us reflect on the last 20 years and shape our hope for creation care in the future. Stories may be featured at or before the virtual celebration event. 
SHARE YOUR A ROCHA STORY
Record a video with StoryTap
As we celebrate our 20-year anniversary, we also celebrate all of you who have journeyed with us along the way.
Tell your A Rocha story in a short video recording, sharing a favourite memory with us and your hope for creation in the years to come. Recording with StoryTap is easy, only takes 5 minutes, and works with any device with a camera!
Find examples of submitted videos below, and click the button to learn how to record your story.
SHARE YOUR A ROCHA STORY
On Saturday, November 6, 2021, we held a virtual event to celebrate the people and places that have helped build the community we are today. The recording of the celebration will be publicly shared soon!
Sponsorship
We are so grateful to our event sponsors for celebrating with us: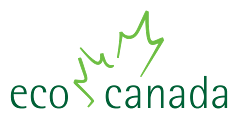 Keynote Speaker: Katharine Hayhoe
Katharine Hayhoe is a Canadian atmospheric scientist who studies climate change. She serves as professor of political science at Texas Tech University, where she is director of the Climate Science Center. This past year she joined the Nature Conservancy as Chief Scientist for the organization and will launch her book Saving Us: A Climate Scientist's Case for Hope and Healing in a Divided World in the fall.
Katharine has been named among TIME magazine's 100 most influential people in the world, FORTUNE's world's greatest leaders, and the United Nations Champions of the Earth, besides several honours.