What's Happening at the Boreal Ecology Centre?
Nestled on the edge of the boreal forest in southeastern Manitoba near a small hamlet is a quiet, beautiful place.  Boasting a combination of sensitive yet accessible wildlife habitat it inspires wonder and joy in every season and visit. I still recall the moment on my first group hike at the Boreal Ecology Centre where we were generously greeted by the splendor of a budding tamarack. It was spring, so the soft tenderness of its needles was equally matched by the bright rosebud-like cones. It was a feast for our senses and everyone paused to "ooh" and "ahh".  It was like being drawn into the warmth of a fire on a cool spring day. This was a place to linger in the company of friends – human and non-human alike. It was a place to linger in the warmth, wonder and wildness of God and creation.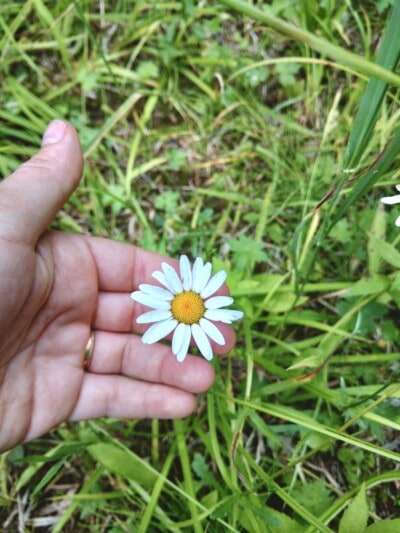 Now, 5 years since that first hike, our fledgling A Rocha community is taking on shape and identity.  Primarily, we envision the flourishing of the Boreal Ecology Centre as it becomes a common place of conservation work, environmental education, and solace.
Last summer we took the faithful, long view work of setting up permanent monitoring plots in the forest to track changes and forest health in the decades to come. We've completed our second Boggy River baseline survey as a means to care for our watershed. All of these efforts are done with the generosity of volunteers who are eager to serve the mission of creation care, and learn about the ecology that makes up this landscape.
Over the years it has also been delightful to see how this place has brought joy, connection, and laughter through our retreats and rental experiences. Truly, families, children, groups, and individuals have found rest, wonder and wholeness in this landscape as God greets them warmly (no matter the season).
Looking to the future
As we look to the future it is exciting and ambitious:
We envision the Boreal Ecology Centre to be a living lab as it becomes a collaborative hub of conservation science work and conservation partnerships in the Whitemouth watershed.
We envision the Boreal Ecology Centre to be a place of wonder and solace for all people. We hope to inspire people to adapt, innovate, and lead in their communities in the great call to care for all of creation (human and non-human).
Building toward these visions will take increased capacity and engagement from the community. We are so grateful that our long standing partnership with the DREW Foundation has generously sustained our work over these beginning years. With their help we are now poised to develop new infrastructure to make space for these dreams to be realized. We are in an exciting phase of design with the intent to build a lab and increased overnight accommodations so that we can grow our relationship and partnerships with other communities like Canadian Mennonite University and Providence University College.  
So – join us. 
Come wade into the Boggy River and see what you can find at our next river survey. Come frolic in the forest to find rest and wonder. This spring, I'll be sure to show you the glory of the budding tamarack cones.
Learn More!
Come Birding with us at the Boreal Ecology Centre!
Join us on May 13 for John Stott Memorial Birding Day! This is a great chance to see the Boreal Ecology Centre and find out more about what we're up to in that gorgeous place. All experience levels welcome! Click the red button to find out more or RSVP.
Learn More!