The Good Things List 2023
All the things that inspired us in creation care this year. We hope you may be inspired too!
Not Too Late: Changing the Climate Story from Despair to Possibility – Rebecca Solnit and Thelma Young Lutunatabua

"This anthology of essays is a much-needed antidote to the ubiquitous doom and gloom of much the writing and media on climate change. It is a book about hope, community, love, possibility and solutions. It is a reminder that this world and the beauty within it is worth fighting for, that it is absolutely Not Too Late, and that we have the power now to determine the future. They have a great website with resources too!"
Zoe Matties, Manitoba Program Manager
"So what do we do when the world is ending? The same things that so many of the giants on whose shoulders we stand did when their worlds were ending. We choose to face our despair—to walk toward it and through it—choose to take action, choose to build movements. We do it because we don't know how it ends, because there are possibilities out there that we simply can't see from here." – Yotam Marom
Refugia Faith: Seeking Hidden Shelters, Ordinary Wonders, and Healing of the Earth – Debra Rienstra
"Debra gives life to a compelling metaphor for our time of ecological crises: refugia faith. Through the articulation of seven movements she helps the reader see hope in the resiliency and flourishing of places and people through thoughtful, honest and courageous engagement of our place here and now."
Scott Gerbrandt, Manitoba Director
"This year I had the opportunity to read Refugia Faith when it was assigned as course material. The book provides a refreshing framework in which to move forward in a broken world. The word refugia is taken from the biological idea of finding places of "shelter where life endures in times of crisis". Rienstra weaves together the need for places of refugia in both our natural world and within our communities and how the two when woven together provide places of healing for both people and planet. She encourages creating and enjoying even the tiniest spaces of refugia, suggesting that in the intentionality of honouring any living breathing space, we open ourselves to turning the whole towards healing."
Elisa Barkman, Boreal Ecology Centre Site Manager
"A refugia faith regards our dire conditions honestly but immerses fear and despair in longing for God's promised new life. That longing gives us the courage to face the difficult preparations necessary for a renewed world, however painful and disorienting they may be" – Debra Rienstra
From Tree to Shining Tree – Radiolab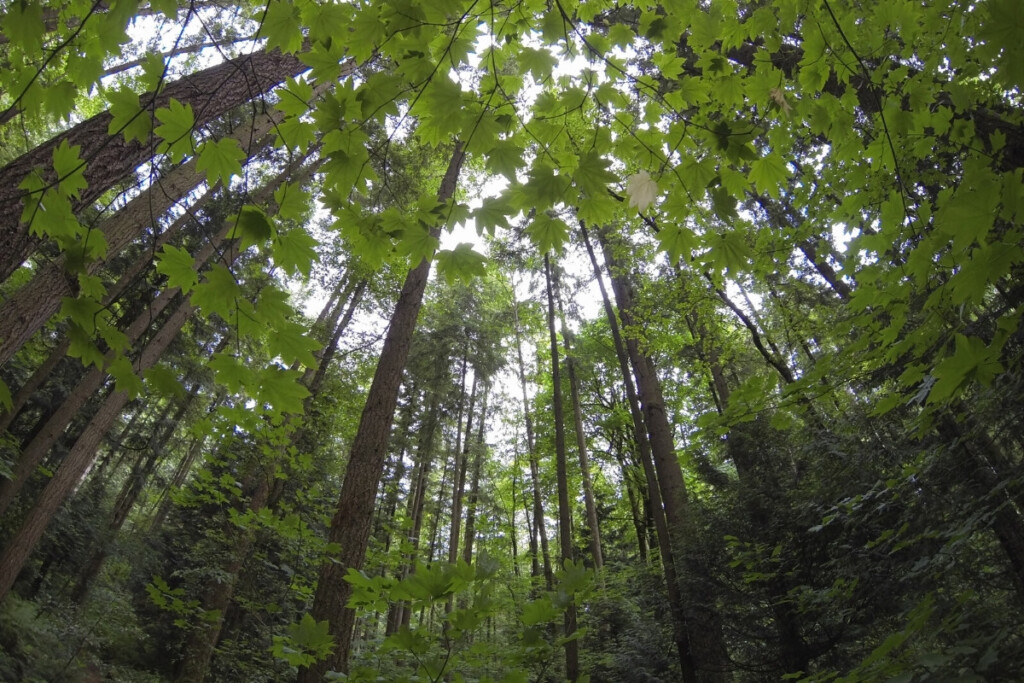 "This is an incredible podcast. It highlights the interconnectedness of our ecosystems. Seeing things as interconnected is a worldview that Christians have sometimes lost sight of, but I also think it's very biblical. This podcast gives us a chance to wonder and be amazed at the world and how we should rely on one another as trees, mycelium, salmon, bears, and the river do."
Tim Cruickshank, Friend of A Rocha
Superman: Up in the Sky – Tom King and Andy Kubert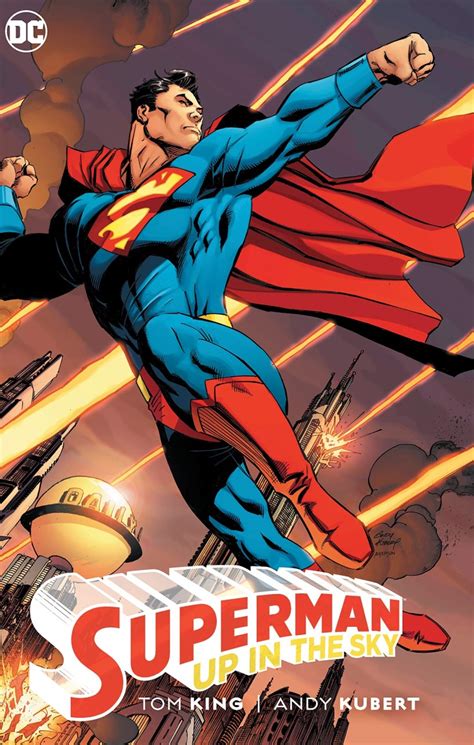 "An unexpected reading recommendation from a Christian conservation group to be sure. It's the parable of the lost sheep via the Man of Steel. The story asks the worth of saving one in a world crisis. It's easy to feel helpless amidst the struggles we face, but Tom King encourages no good action is too small. Embracing the superhero ethos, it rejects inaction, urging doing what's right regardless how small. I think this message matters so much today. While one cannot solve global issues alone, tending a garden, riding a bus, or preserving a patch of land collectively can make a difference. Small actions matter."
Graham Peters, Manitoba Conservation Coordinator
Alice – Why did you help him?
Superman – Because he needed it.
Alice – Don't other people need help?
Superman – They do.
Alice – Are you going to help everyone?
Superman – No. But I'm going to try.
A Psalm for the Wild-Built – Becky Chambers
"This a book for all those who sometimes feel like something is missing, like something is not quite right in the world. It presents an incredible vision of what life could look like if we realized the harm we are doing to the earth, and learned restraint and cooperation. I like the genre of science fiction because it allows us to explore the possibilities for what could be without the constraints of our current reality."
Zoe Matties, Manitoba Program Manager
"You keep asking why your work is not enough, and I don't know how to answer that, because it is enough to exist in the world and marvel at it. You don't need to justify that, or earn it. You are allowed to just live." – Becky Chambers
Bizarre Beasts
"I have enjoyed filling in my free time with videos from Bizarre Beasts, a monthly YouTube show hosted by Hank Green and Sarah Suta that highlights the wild and incredible creatures we share the planet with. It's fascinating to discover what scientists have learned and continue to be puzzled by in the behaviors and physiologies of animals around the globe! The world is full of new discoveries and the mystery of the natural world is constantly being uncovered!"
Graham Peters, Manitoba Conservation Coordinator
The Lost Words: A Spellbook – Robert McFarlane and Jackie Morris
"This is a book for children that nature lovers of all ages will enjoy.  McFarlane's frolicking acrostic poetry and Morris' luminous artwork pair perfectly together and transport the reader to a realm that is both magical and warmly familiar."
Dave Guenther, A Rocha Manitoba staff
"In 2007, when a new edition of the Oxford Junior Dictionary — widely used in schools around the world — was published, a sharp-eyed reader soon noticed that around forty common words concerning nature had been dropped. Apparently they were no longer being used enough by children to merit their place in the dictionary. The list of these "lost words" included acorn, adder, bluebell, dandelion, fern, heron, kingfisher, newt, otter, and willow. Among the words taking their place were attachment, blog, broadband, bullet-point, cut-and-paste, and voice-mail. The news of these substitutions — the outdoor and natural being displaced by the indoor and virtual — became seen by many as a powerful sign of the growing gulf between childhood and the natural world." – Robert McFarlane
Featured photo: Bryan Anderson on Unsplash