Summer 2021, here we come!
It is our pleasure to introduce you to the amazing people joining our Manitoba team this summer! Some faces are new, some are familiar, but all are eager to make this the best summer yet!
Kari Miller
Kari is a A Rocha Manitoba veteran who is excited to be coming back this summer as our Environmental Education Coordinator and Official Joke Teller. (Kari doesn't trust atoms… because they make up everything!) As a student at the Canadian Mennonite University, Kari is fascinated by all things life, humanity and the natural world. Building off her experience last year, Kari is excited for the opportunity to spread knowledge of and love for God's creation! She is looking forward to planning Day Camps that foster fun and curiosity around creation care! In her free time, you might be able to find Kari wandering through Winnipeg on her trusty bike, Beatrice!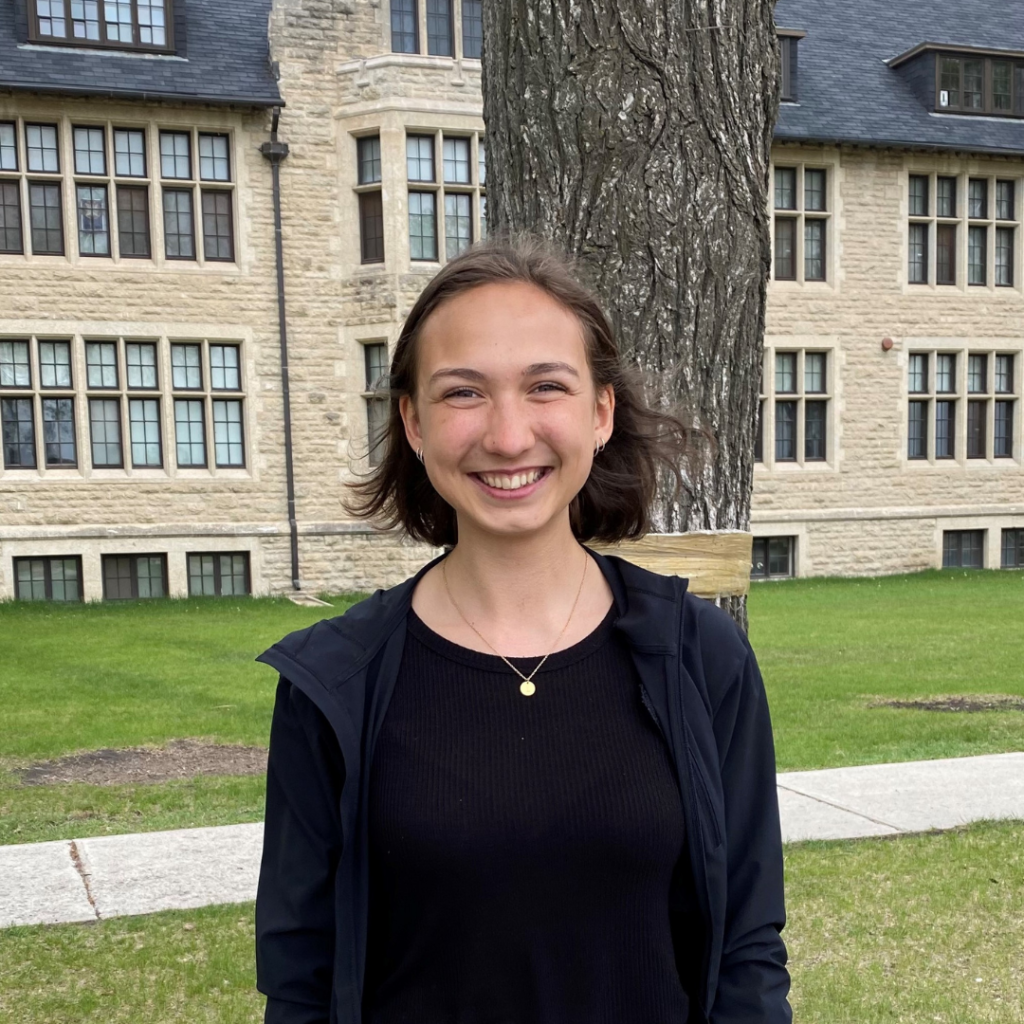 Lauren Ens
Lauren is happy to be joining A Rocha Manitoba's team as our Environmental Education Assistant! She is also a student at the Canadian Mennonite University, where she was first introduced to A Rocha. Lauren is excited to join our team so that she can support our work fostering community and delight with people and creation. As someone who sees creation care as a crucial aspect of her faith, Lauren is excited to grow in her understanding of how she can live well in and love being in the community of creation. As well, Lauren cannot wait to share her joy for creation with kids too! In her spare time, Lauren enjoys fishing and hiking!
Madison Martinez
Madison is thrilled to join our team as our Communications Assistant! As a M.Sc. Environmental Sustainability student at the University of Ottawa, Madison is hoping to make a meaningful difference for people and the environment by centering her work on creation care. Eager to grow as an environmental steward, Madison is ready to spend the summer learning how to practice hope in the face of environmental challenges. As well, Madison plans to share this passion for creation with others through our social media, blogs and e-newsletters. Since she is a newcomer to Winnipeg, Madison plans to spend her free time exploring the city on foot!